Need that [engagement] picture of you...... (It's Lady GaGa. Get with the program.)
I'm so excited! We have booked our engagement photo shoot for June 22nd! The very fabulous Ana and Gabriel of
samoancuban photography
will be taking the pics - I don't think it is an exaggeration to say that their work is simply AMAZING and I am sooooooo happy to have them doing all our photos. This is the ONE thing I really, really wanted. Besides the dress. Oh, and the shoes. And a flower in my hair. And, of course, Mr. Polar Bear! (gag gag barf)
OK, so here's the engagement photo outfit (
Anthropologie Snow Covered Fields dress
front and back, bc the little cutout back is too damn cute for words)....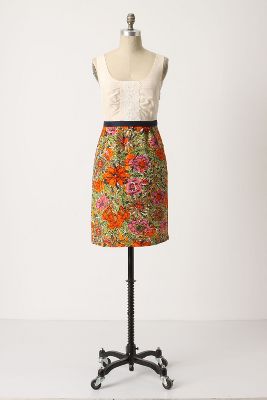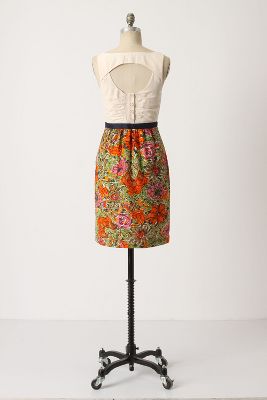 Anddddddddd, what shoes will I be wearing? Why the
Louboutin cork LOVE flats
, of course! Yes, picked them up from my new shoe guy at Saks 5th Avenue and now my little red soled shoes are stored in their bright red designer bag in their (actually kind of boring...disappointing, I know) Louboutin shoe box, far away from kitty Isabella's reach.
We'll be doing an outdoor shoot, weather permitting, on Franklin Street and around town. Any suggestions for great photo opportunities?