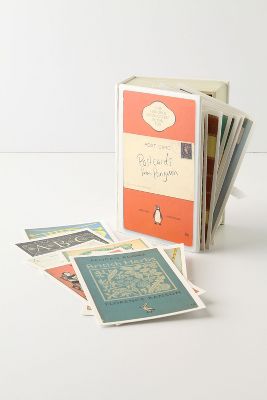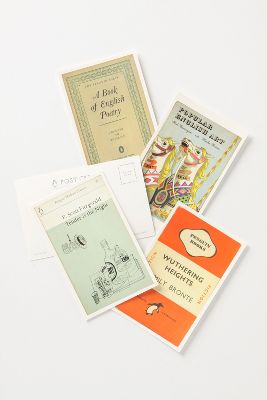 One could use them for a guestbook...or have folks write their well wishes and then have a friend or family member send them throughout the first year of marriage, which is what I think we might do since I already have a guestbook idea (calm down, I'll share it with you soon).
OR, one could just hang them from a clothesline as decoration. Cute, no?
OR! Use as table names! For a bride and groom who really likes to read! We really like to read!!!
Man, there are a lot of wedding ideas for these little suckers.
OMG. Invitations! Save the dates! OK, it seriously never ends.
Does anyone else see everyday random things and instantly turn it into wedding merch? Do you love these postcards as much as I do???